Ex-Power Ranger Wants to Fight Van Damme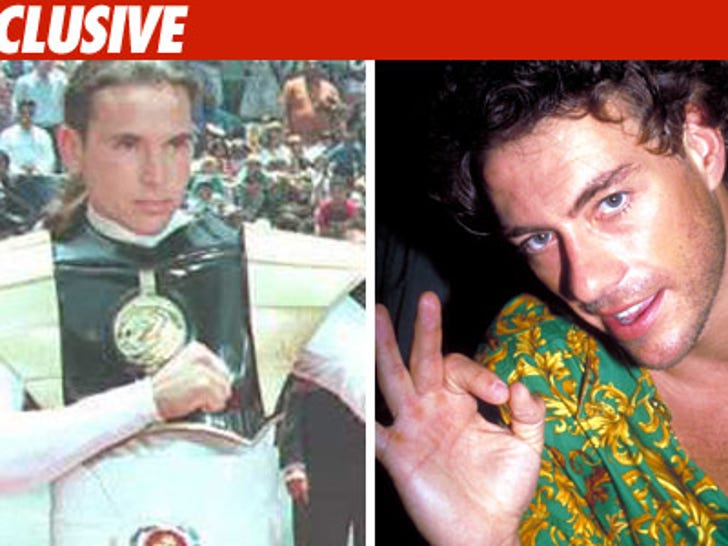 Jean-Claude Van Damme -- the most badass fighting sensation of the 90s -- just got challenged to an MMA fight by a guy who used to fight puppets in spandex ... all over an incident from 15 years ago.
The guy issuing the challenge is former White Ranger Jason David Frank, who tells TMZ, he's had it out for Van Damme ever since 1995 when the Muscles from Brussels -- who had been Frank's childhood hero -- allegedly blew him off during the premiere of "Mighty Morphin Power Rangers: The Movie."
As TMZ previously reported, Frank is now a scary-looking MMA fighter who has a fight next weekend in the Octagon -- and Van Damme is reportedly looking to make his own pro fighting debut ... so the timing couldn't be better for Frank to settle the score.
Frank claims he'll take Van Damme "anytime, anyplace, anywhere" -- and "if [Van Damme's] too scared to come into the Octagon, I'll even take him on in a kickboxing match."
So far, no comment from Van Damme's camp.