Jesse James and Cinnabun - Reunited!!!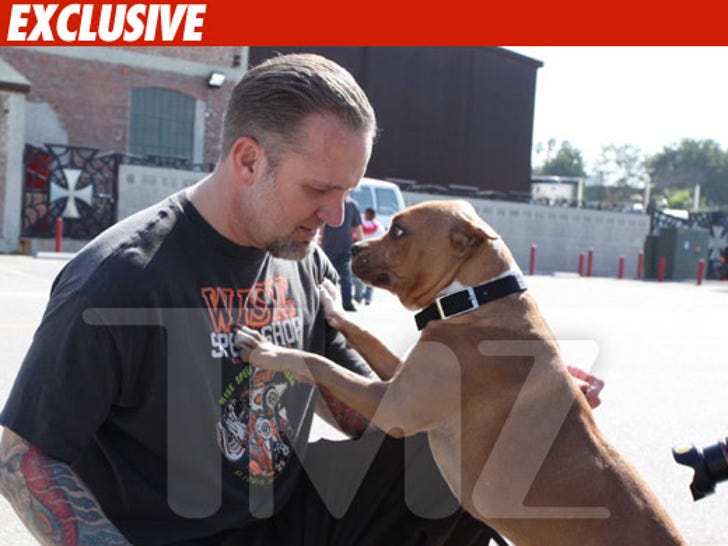 Jesse James just called ...THEY FOUND CINNABUN!!! And this is the photo of man/dog reunited.
Jesse got a call this AM from a woman who saw a picture of the missing doggie on a flier. The woman brought the dog to Jesse's shop in Long Beach ten minutes ago. It was indeed Cinnabun and everyone there started bawling.
The woman says she found the dog roaming the streets in Long Beach "a while ago." Jesse says she was "cool" and he's going to give her a reward.
The dog went missing on January 25.
Cinnabun is OK, but really dirty and has lost 15 pounds.