Tiger and Elin Leave House Together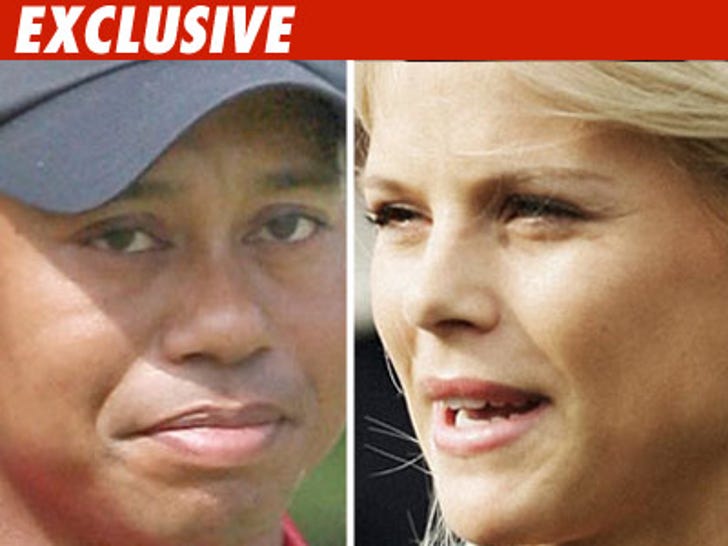 Tiger Woods and wife Elin Nordegren just left the family house and drove separately to the home Elin is renting nearby ... witnesses tell TMZ.
As we first reported, Elin came to the family house this AM. Tiger hadn't left the house today until a few minutes ago, when he drove away in a white SUV. Elin followed behind in the red SUV and they drove to the home Elin is renting in the nearby development.
It's yet another piece of evidence that there is some solidarity between Tiger and Elin. This morning Elin was decked out in Nike -- the sponsor that stood behind Tiger.
Who knows ... they could work this out.