Tiger Woods Event -- Pissing Off Golf Pro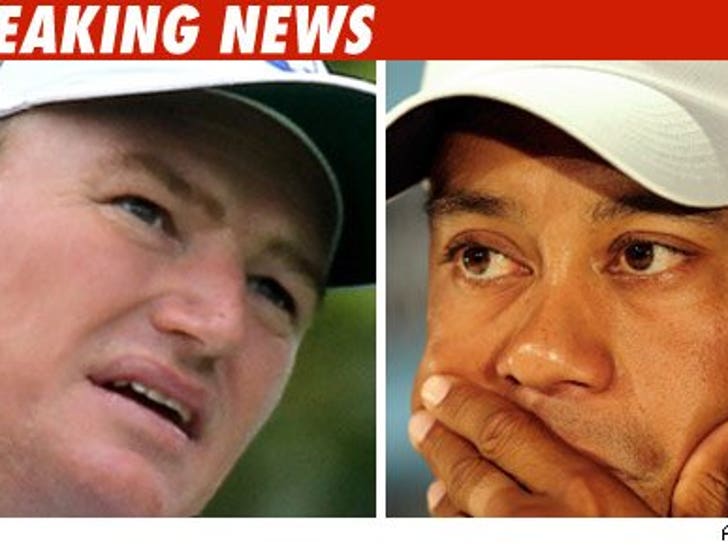 One of the most famous golfers in the world is furious with Tiger Woods -- labeling him as "selfish" for scheduling his upcoming media event during the middle of a major golf tournament.
Tiger's statement is set to take place on critical day three of the Accenture Match Play -- Accenture happens to be one of the first sponsors to drop Woods after Tiger admitted to messing around behind his wife's back.
And now, Ernie Els -- who was pretty friendly with Tiger before the scandal -- has lashed out at Woods in an interview with GolfWeek.com saying, "It's selfish ... You can write that. Mondays are a good day to make statements, not Friday. This takes a lot away from the golf tournament."
Els added, "I feel sorry for the sponsor."
Another one of Tiger's competitor's -- Sergio Garcia -- also weighed in, saying "Timing-wise, it's not the best."
Tiger's event is currently set for Friday at 11 AM EST -- he won't be taking any questions.