Sean Penn Charged With Crimes
Sean Penn
Charged With Crimes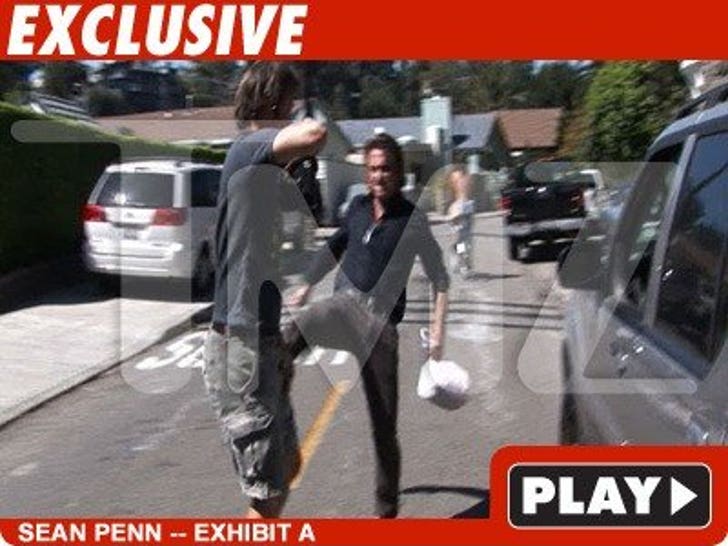 Sean Penn was charged with criminal battery and vandalism today, in connection with a run-in with the paparazzi ... TMZ has learned.
The incident occurred last October in Brentwood, CA. TMZ captured the confrontation as an angry Penn approached and kicked a paparazzo, allegedly breaking his camera.
We've learned the Los Angeles City Attorney filed two misdemeanor counts -- battery and vandalism.
If convicted on both counts, Penn could go to jail for 1 1/2 years.
Penn's rep could not immediately be reached for comment.