Rihanna -- Lap Dance from Tiny Stripper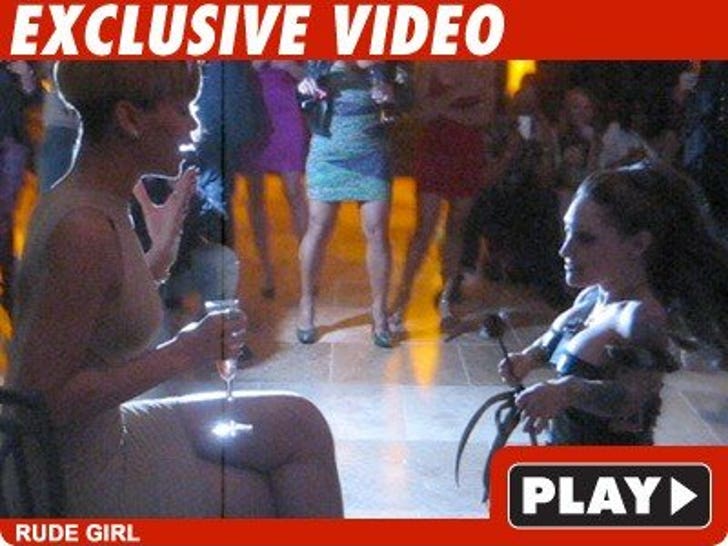 Rihanna celebrated her birthday on Saturday night with boyfriend Matt Kemp, a few close friends ... and a little person who gives lap dances.
It all went down in Arizona ... during a weekend in which RiRi went barhopping in Scottsdale.
What more could a girl want?
UPDATE: The tiny dancer is "Bridget the Midget," a porn star who also appeared on "Cathouse."