Kim Zolciak Is on 'RuPaul's Drag Race'?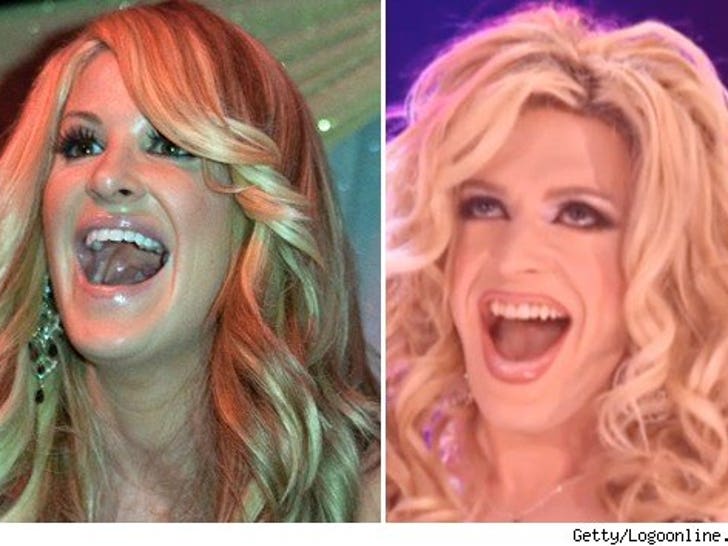 Here's "The Real Housewives of Atlanta" star turned "Tardy for the Party" singing sensation Kim Zolciak at a gay bar in NYC last year (left) -- and "RuPaul's Drag Race" Season Two contestant Pandora Boxx (right).
Both are known for wearing synthetic wigs, pancake makeup and lip syncing ... for their lives.