Tiger Mauls PETA's Billboard Plans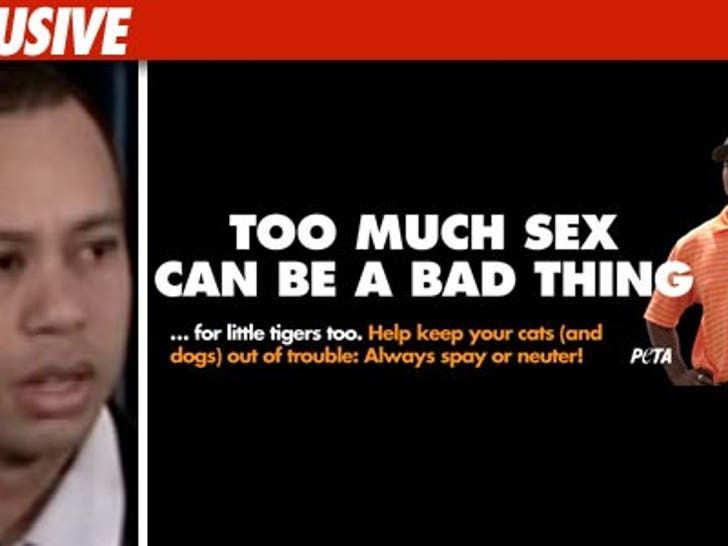 Tiger Woods has sunk his claws into an animal rights group -- scaring PETA into pulling a series of controversial billboards featuring the golfer's image.
TMZ has learned PETA -- People for the Ethical Treatment of Animals -- is temporarily bagging plans to run the ads, which feature an image of Tiger next to the line "Too much sex can be a bad thing." The ad was intended to promote pet owners to have their pets spayed or neutered.
PETA tells TMZ, "In light of conversations we have had with Mr. Woods' attorneys, plans to run our billboard are on hold at this time."