Former 'Idol' Elliott Yamin in Chile During Quake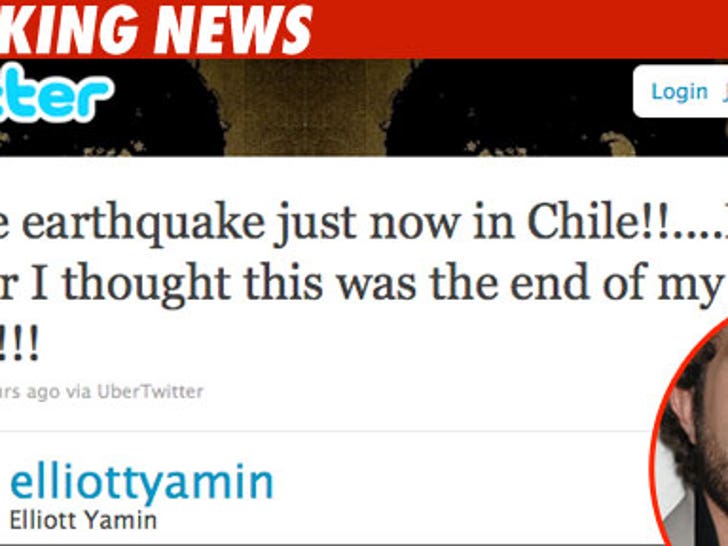 Elliott Yamin had nothing but bad things to say about his trip to Chile ... then a 8.8 earthquake hit and he quickly changed his tune.
The former "American Idol" contestant is in Chile for the Viña del Mar International Song Festival. He bashed the experience last night on Twitter, saying, "Thanks 4 nothing Chile!...what an aweful experience!"
Less than an hour later, an 8.8 magnitude earthquake hit and Yamin began tweeting:
-- "Huge earthquake just now in Chile!!....I swear I thought this was the end of my life!!!!!"
-- "F**k!!!!!! I take it all back everybody!!....I just escaped w my life,from an 8.3 earthquake!!!...is everybody ok?...where was the epicener?"
-- "Complete and utter choas on the streets...no power...my heart is beatin outta my chest!....tsunami warnin...I am only a mile inland!"
Yamin settled down and even began giving interviews via phone. No word on when he plans to leave Chile.