President Obama's Image High-Jacked for Pot Ad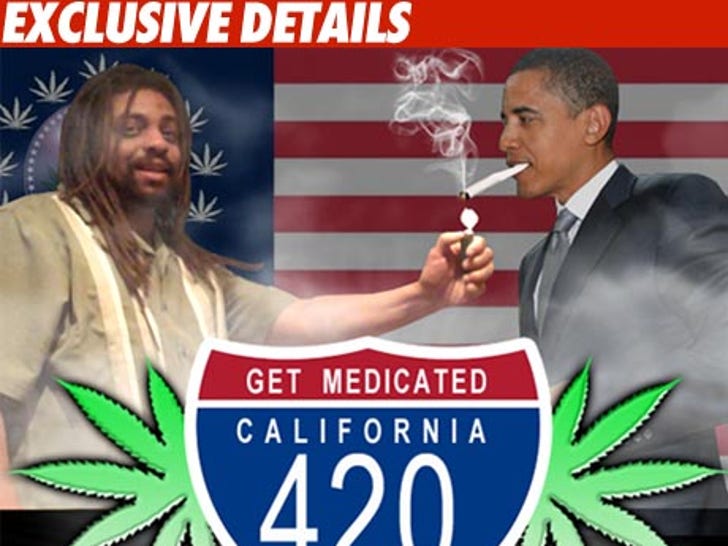 President Barack Obama is now the poster child for an upcoming pot party celebrating his first year in office. Only problem: No one asked his high-ness for permission before Photoshopping a fake joint in his mouth.
The ganja gala is set to go down this weekend in L.A. -- and according to the ad, marijuana patients are going to "celebrate Obama ending DEA raids" on weed stores.
A rep for the White House told TMZ there's a longstanding policy "disapproving of the use of the President's name and likeness for commercial purposes" -- but the rep wouldn't say if the Photoshoppin' potheads were going to face legal action over the ad.
Either way ... we're guessing the wave of paranoia that's about to engulf the tokers responsible for messing with the Most Powerful Man on the Planet will be punishment enough.