Nic Cage -- Poor Man's Mickey Rourke?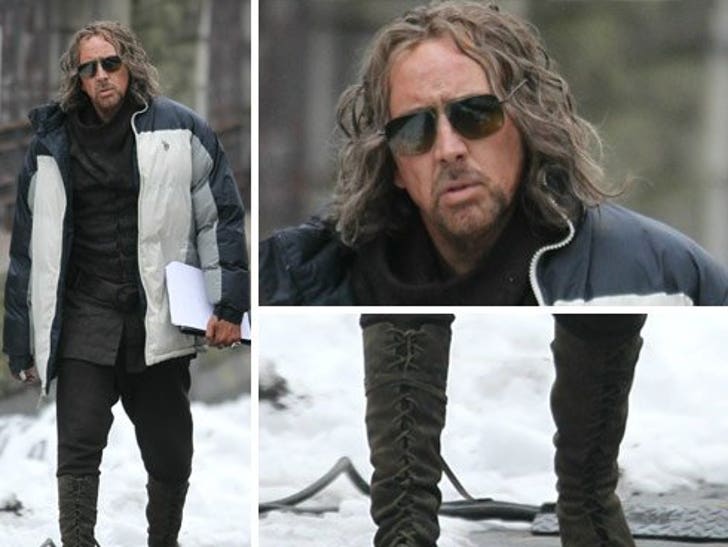 With a long wavy weave, a fake bake tan, shades, goatee, puffy ski coat and a pair of lace-up Peter Pan boots, Nicolas Cage was almost unrecognizable while on the set of his new movie in NYC on Tuesday.
Not a bad look when you owe the government $13 million in back taxes.