Conan O'Brien -- Returning to the Stage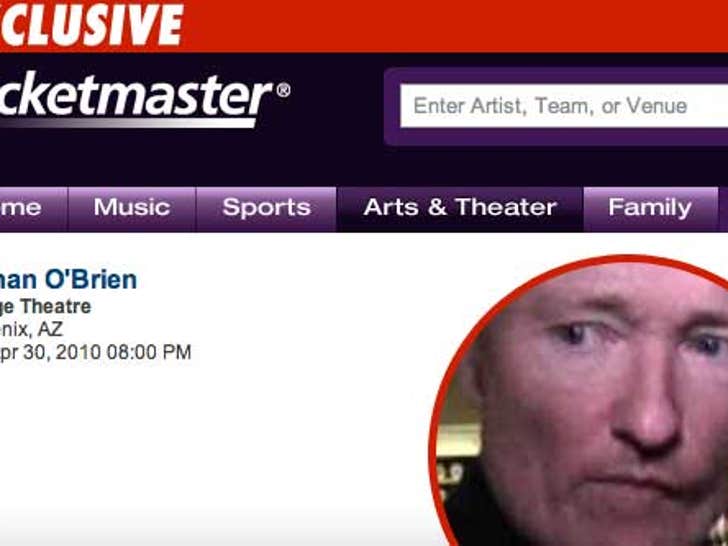 Conan O'Brien is coming back ... to the Dodge Theatre in Phoenix. Who needs "The Tonight Show"?
Ticketmaster confirmed to TMZ they are in fact selling tickets to a Conan O'Brien stage show that goes down April 30. It's unclear what Conan will be doing exactly ... but tickets go on sale Monday March 8 at 10:00 MST.
Calls to the Dodge Theatre have not yet been returned and Conan's reps could not be reached for comment.
UPDATE: The listing on Ticketmaster has disappeared, but a rep at the box office for the Dodge Theatre said the event is supposed to go down. Stay tuned ...