Brad Paisley Taken to Hospital After Stage Fall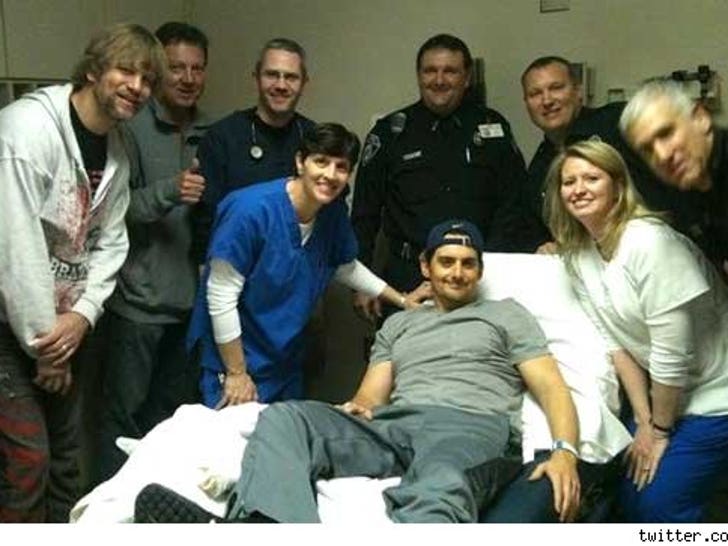 Brad Paisley fell during an encore at his concert in South Carolina last night and had to be taken to a local hospital.
Brad was singing "Alcohol" when he fell -- but he got back up and finished the song before being taken to a Charleston hospital. He was released Sunday morning.
Paisley posted a pic while in the hospital and a Twitter challenge to followers asking for the video. Ask and ye shall receive.