Oscars 'Kanye' Victim -- Interrupted Again!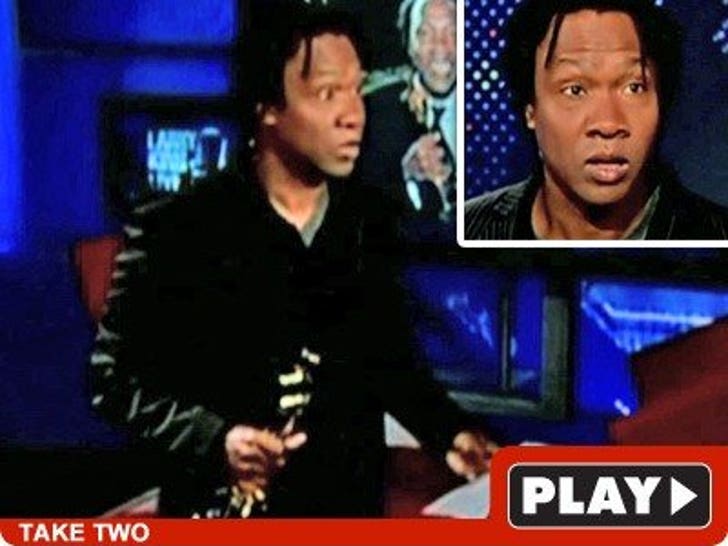 Roger Ross Williams tried giving his Oscar speech again last night on "Larry King Live" -- and for the second time, he was abruptly cut off.
This time crazy redhead producer Elinor Burkett wasn't to blame -- but Larry's own producers, who needed him to stop blabbing because of a time crunch.
The look on Roger's face when they tell him to wrap it up is just priceless.