Jamie Jungers Wins Mistress Beauty Pageant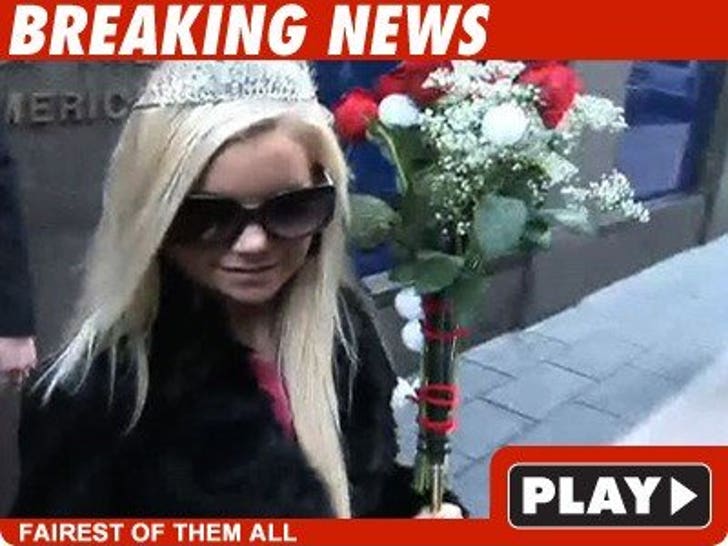 Jamie Jungers is now the queen of the Tiger Woods mistresses -- which is kinda like being the thinnest kid at fat camp -- by winning Howard Stern's Mistress Beauty Pageant.
Jungers just took home the $75,000 prize after exposing a bunch of personal information about Tiger ... like the size of the club, what he wanted from her sexually speaking, and on and on.
Jungers had stiff competition -- Jaimee Grubbs and Loredana Jolie -- but was able to take home the crown, because Howard felt she was "the true mistress."
Of course, Grubbs losing a tooth didn't help her chances. But she did get a $15,000 runner-up prize -- more than enough for a dental visit.