Nicolas Cage -- The Rolls Royce of Lawsuits
Nicolas Cage
The Rolls Royce of Lawsuits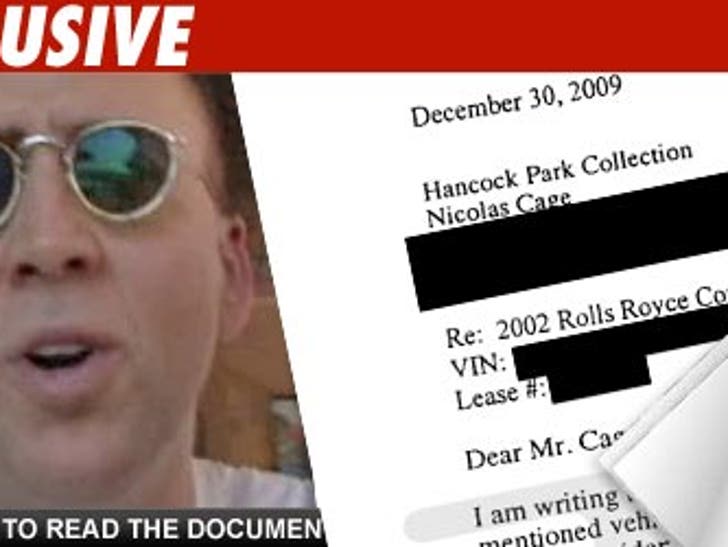 Nicolas Cage is getting sued for giving up a taste of the good life -- too early. Translation ... he allegedly broke the lease on two pricey Rolls Royce classics.
Cage signed a 60-month lease agreement for a sweet 1964 Rolls Royce SCIII back in 2007. The monthly lease payment -- a cool $7,663.02. The ride was valued at $550,000.
But one Rolls is not how Nic rolled. Four months after leasing the '64, Nic leased a 2002 Rolls Royce Corniche. Again -- a 60-month lease with payments of $3,630.71. The car was worth $245,000.
In 2009, as Nic faced financial ruin -- he says because of a reckless financial manager -- Nic turned in both cars. The problem ... the lease wasn't over and the leasing company had to sell both cars.
So the leasing company is now suing Nic for the money they lost by selling the car wholesale. The company wants $104,490.68 for the '64 Rolls, and $137,077.06 for the '02.
We're told Nic's people are in the process of negotiating a settlement with the leasing company.