James Brown Did Not Continue His World Tour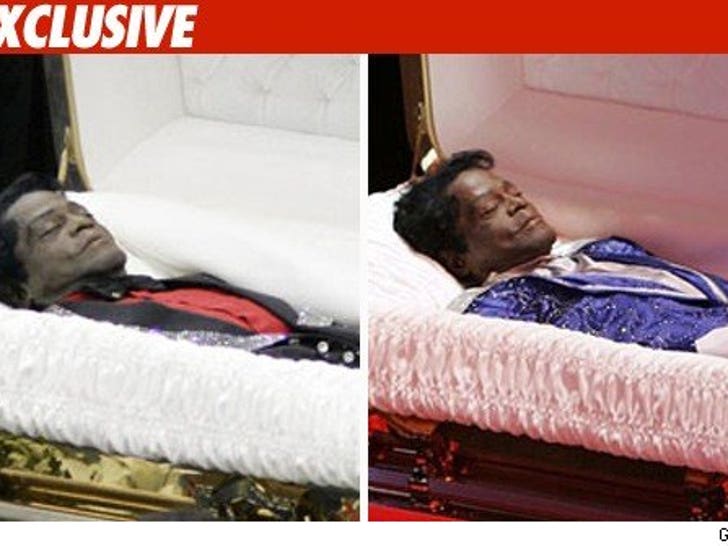 There are reports that James Brown's body is missing from his crypt -- as in, stolen -- but TMZ has learned the Godfather of Soul never left the building.
The morbid dispute arose when one of Brown's illegitimate daughters, LaRhonda Pettit, told a UK newspaper that the singer's body was mysteriously moved from the temporary crypt in South Carolina in an attempt to keep her from having another autopsy performed on the body.
Brown died in 2006 -- and Pettit had suggested foul play.
But a lawyer who represents 5 of Brown's children tells TMZ James is right where he should be -- in his crypt -- still dressed to the nines in one of his famously awesome "farewell" outfits.