Kendra Wilkinson -- Pay Phone Playmate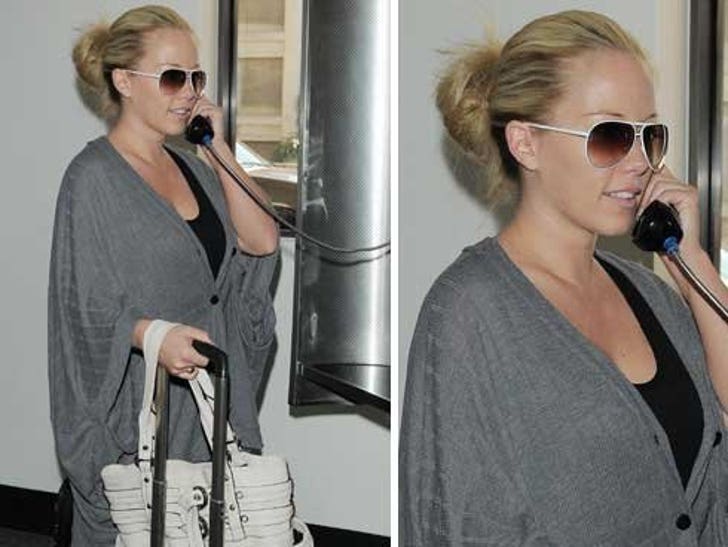 Former Playboy Playmate turned new mom Kendra Wilkinson put some sort of foreign corded object to her ear and began talking to it at LAX yesterday.
TMZ has exclusively learned the mysterious object is a technological relic last seen in the '90s called a public pay telephone.
We're told the 24-year-old then checked her beeper before putting on her Walkman.