Photo Explains Tiger Woods Angry Text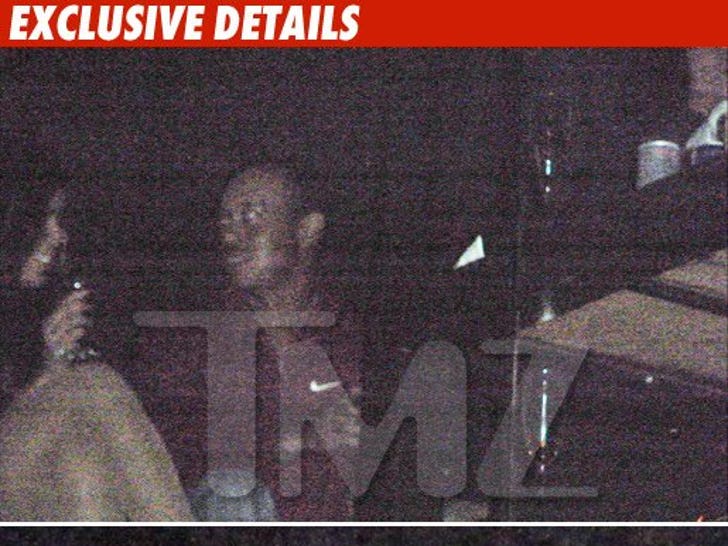 We've been able to crack the code on the most interesting text message -- allegedly from Tiger Woods to Joslyn James -- in which he exploded in anger ... and this picture is a critical clue.
The photo was taken at Tao nightclub at around 1:30 AM on October 4, 2009. Tiger is chatting up someone in the lounge -- we're told one of many women that night. Hours later, Woods allegedly texted James -- who was also at Tao but not with Tiger -- that he "f**ked up last night."
Now cut to another text -- a half-hour later -- when a very pissed Tiger allegedly complains to Joslyn, "You would have ruined everything... Don't F**king talk to me. You almost just ruined my whole life."
So what was Tiger allegedly so mad about? A source tells us a frustrated Joslyn went to Tiger's hotel room the next morning and stayed there as Tiger entertained investors from Dubai. When he returned to the room, she was still in the room.
Tiger was angry because he felt Joslyn was getting reckless -- that he could have brought the investors back with him and they would have seen her ... which is why he said, "If my agent and these guys would have seen you there, F**k."