Kardashian Love Den for Sale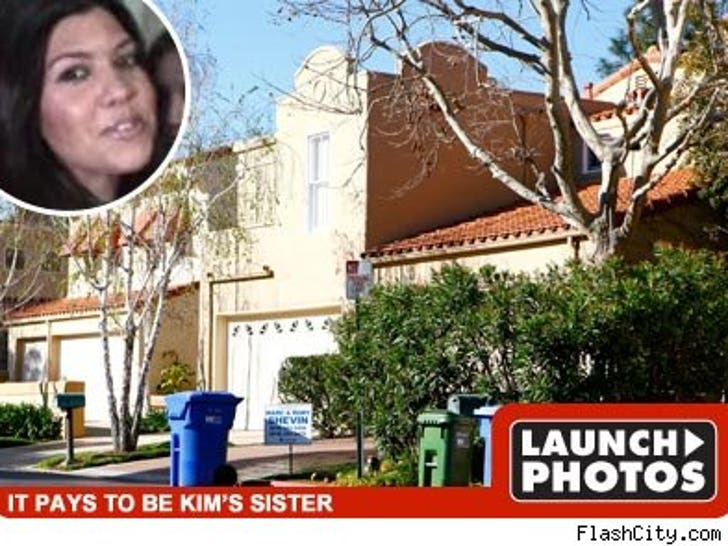 One of the Kardashian sisters is putting her house up for sale -- care to guess which one? Care at all?
Kourtney Kardashian is selling her home in a gated community in Calabasas. The three bedroom, three bathroom condo features a refrigerated wine closet and a private yard with a covered patio ... all for just under $800,000.
We're told Kourtney and baby daddy Scott Disick are looking for a bigger place since they have the baby now.