'Bombshell' McGee -- Bizarre Fetish Queen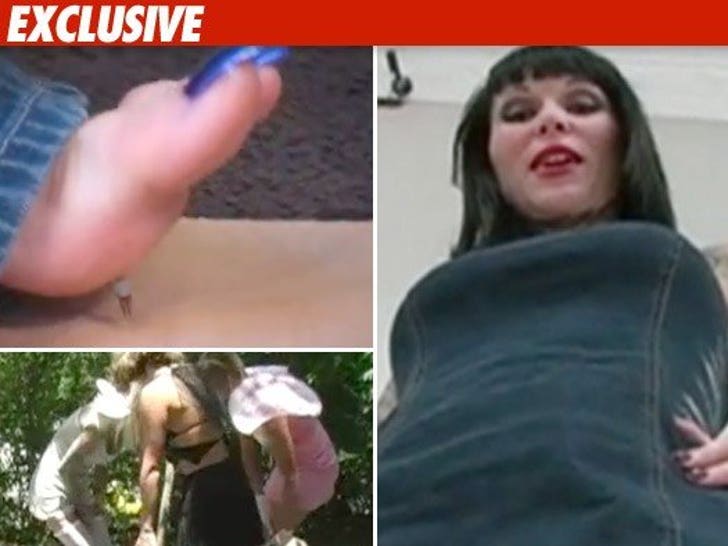 When she wasn't out hating minorities or breaking up high profile marriages (allegedly), Michelle "Bombshell" McGee had another hobby: Starring in some of the weirdest fetish videos ever made.
TMZ has learned McGee starred in several fetish flicks for ChloeCreations.com in which she attempted to stimulate people who have a thing for giants ... and spiders ... and goo.
In one of the clips, Michelle smashes extremely tiny dolls with her toes. In another, she's filmed from a low angle in order to make Michelle look like a giant -- nothing sexual happens.
A third video -- by far the weirdest -- features Michelle and two other women getting stuck in some weird goo ... when a spider suddenly appears and scares them ... and that's it.