French Prez Gasses Up D.C.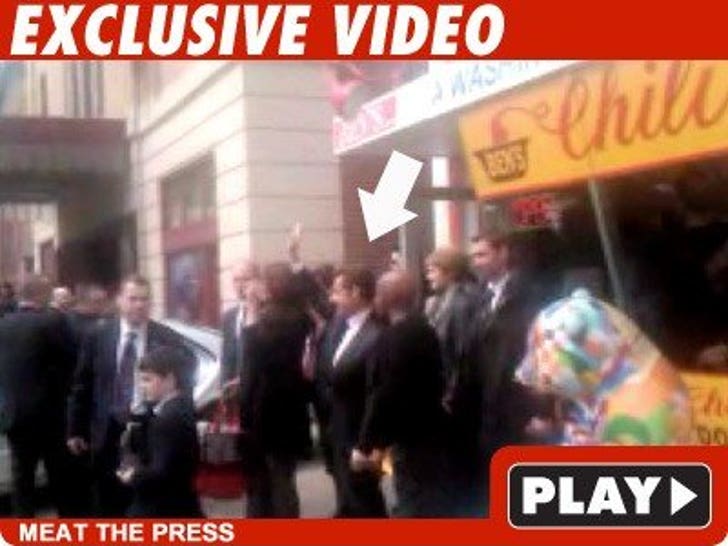 French Prez Nicolas Sarkozy and his wife challenged their bowels at lunch today in America's capitol.
Sarkozy dared to dine at Ben's Chilibowl about an hour ago, ordering a chili dog with fries and a coke. In a radical break from French tradition, Sarkozy's wife ordered a turkey burger ... but didn't dare to eat a bite.
Our chili spies say Nic tipped $100.