Britney Spears: To bebe or Not To bebe?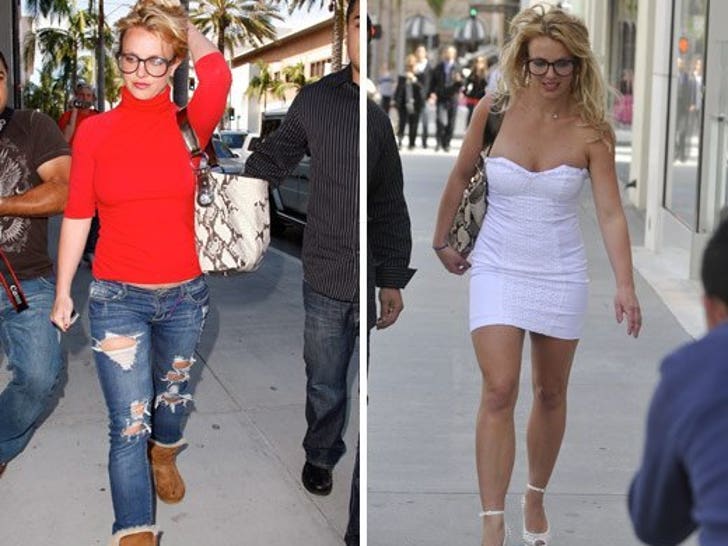 Reassembled pop star Britney Spears went shopping at bebe in Beverly Hills on Wednesday in a college student approved red turtleneck, ripped jeans and Uggs 2.0 ... and came out wearing a morning after weave, white strapless dress thing and a pair of heels from the Shauna Sand collection.
See what happens when you leave Britney alone ... to shop.