10 Million Reasons Tiger Was Afraid of Rachel
10 Million Reasons
Tiger Was Afraid of Rachel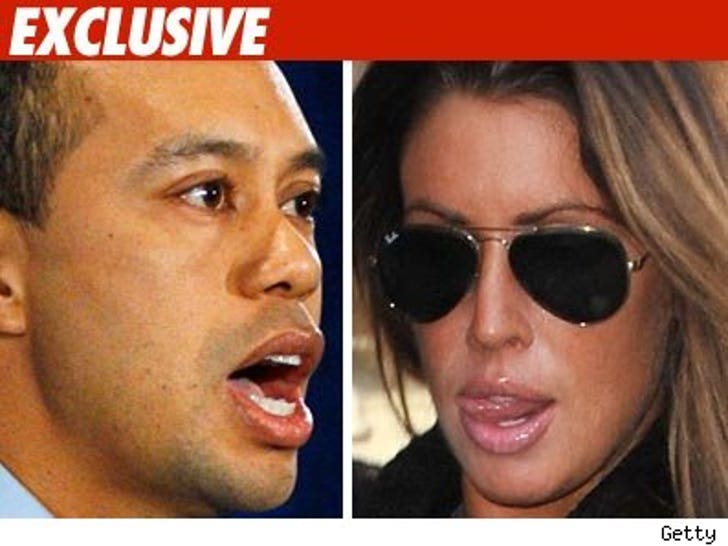 TMZ has learned Rachel Uchitel -- the pilgrim of alleged mistresses -- settled up with Tiger Woods for waaaaaaay more than you think ... as in $10 MILLION!!
There were numerous reports Rachel settled on the brink of holding a Gloria Allred-style news conference for anywhere between $2 - 5 million.
But our sources -- and they are good -- tell TMZ Tiger was so concerned with the depth and detail of information from Alleged Mistress #1 that they folded like a cheap suit, and offered the huge $10 million sum in return for an ironclad confidentiality agreement.
TMZ has learned the actual settlement could fluctuate $1 million either way, depending on future circumstances. But the baseline is $10 mil.
Compare Rachel's settlement with what other A.M's received, if they got anything at all. We're told several mistresses got several hundred thousand dollars, and others got nothing. That speaks volumes about how much Rachel knows.
Insiders are saying Rachel's settlement could be a precursor to what Elin Nordegren could get if she pulls the plug on her marriage to Tiger. Reports that Elin could get $300 million under the prenup are absurd. It's more likely the prenup is in the $5 - 10 million range, with provisions for support. But insiders tell us -- with the backdrop of Rachel's settlement -- there's no way Tiger would get off cheaper than $20 mil.
More Tiger Woods & Rachel Uchitel