Dina Lohan -- Bounced Checks, Really?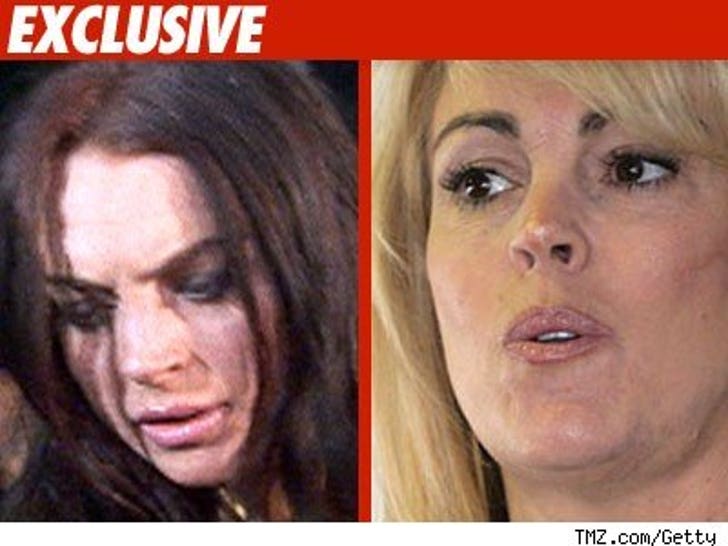 Lindsay Lohan's mother, Dina Lohan, has been blabbing all over town that her daughter was never behind in paying her rent ... but there's this issue of bounced checks to the landlord.
We first reported that Lindsay was behind on her rent, but Dina is saying it's just not so. TMZ has seen copies of two bounced checks, from Lindsay to her landlord, both written this year ... both of which have been stamped on the front with the words, "RETURN REASON - NOT SUFFICIENT FUNDS. NOT SUFFICIENT FUNDS."
We spoke with Dina, who says she didn't know anything about bounced checks. Dina says Lindsay has her business manager write her checks, and the one who she used in February is no longer working with her.