Erykah Badu -- In the Flesh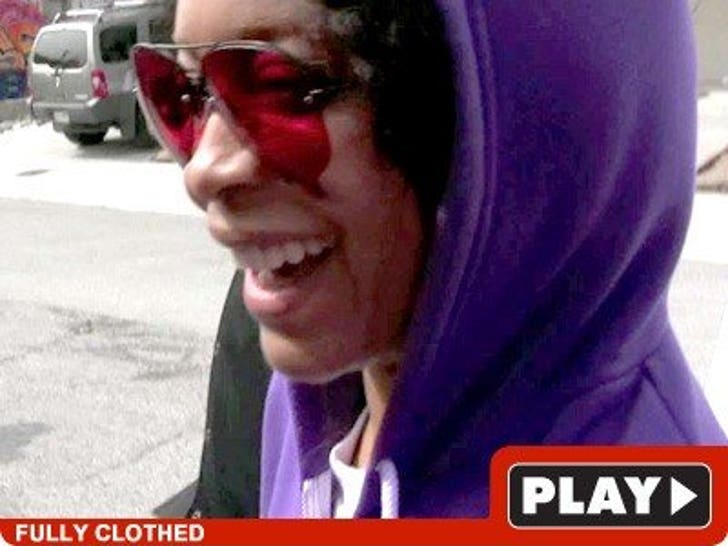 Erykah Badu showed up to an appearance yesterday in Dallas wearing decidedly more clothing than she did at her nude video shoot the other day.
Erykah didn't have anything to say about the disorderly conduct charge she's facing over the incident. She was also mum on a certain other event that took place at Dealey Plaza back in the day.