Joslyn James Strip Club -- All You Can Eat!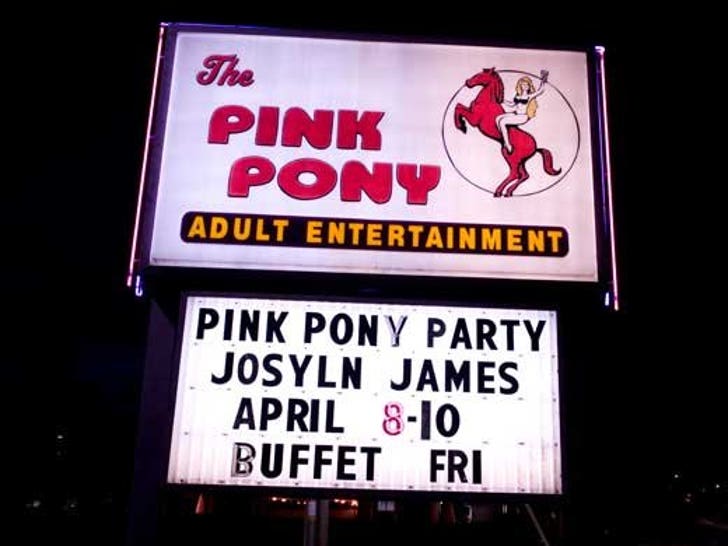 The people at The Pink Pony strip club in Atlanta aren't just serving up Joslyn James this weekend -- they've also got some tastier meat on display.
For a measly $7.95, strip club patrons can drool all over the all-you-can-eat buffet -- a buffet that includes prime rib, salad, veggies, rice or potatoes ... and maybe even some chicken!!!!
Hopefully the misspelling of Joslyn's name on the marquee does not reflect on the quality of the buffet.
No word if employees are required to wear a hairnet ... or in some cases, hairnets.