Bombshell McGee -- I'm Not a Nazi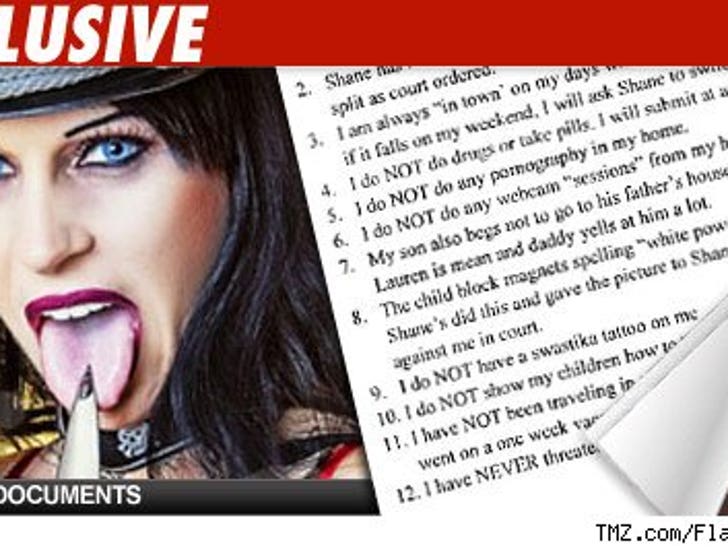 TMZ has obtained a document Jesse James' alleged mistress #1, Michelle "Bombshell" McGee, filed in her bitter custody fight against Shane Modica ... in which she denies the whole Nazi/white power thing.
According to the unsworn declaration, Bombshell says, "I do NOT have a swastika tattoo on me." FYI, we've seen a swastika tattoo so close to her genital area we can't show it ... but it looks just like the one from "Inglourious Basterds."
Bombshell also says, "I do NOT show my children how to 'Nazi salute.'"
Bombshell goes on .... "The child block magnets spelling 'white power' was NOT of my doing. Friends of Shane's did this and gave the picture to Shane upon HIS requested (sic) so he could use it against me in court."
Now here's where it gets really good. Bombshell says:
- "I do NOT do any pornography in my house."
- "I do NOT do any webcam 'sessions' from my home with my children present."
You have to love the qualifiers.
Bombshell was in a San Diego court yesterday, fighting in her custody case. She claims Shane is making up all these allegations so he can get custody and move out of the county.