Frances Bean: Courtney Love Won't Control Me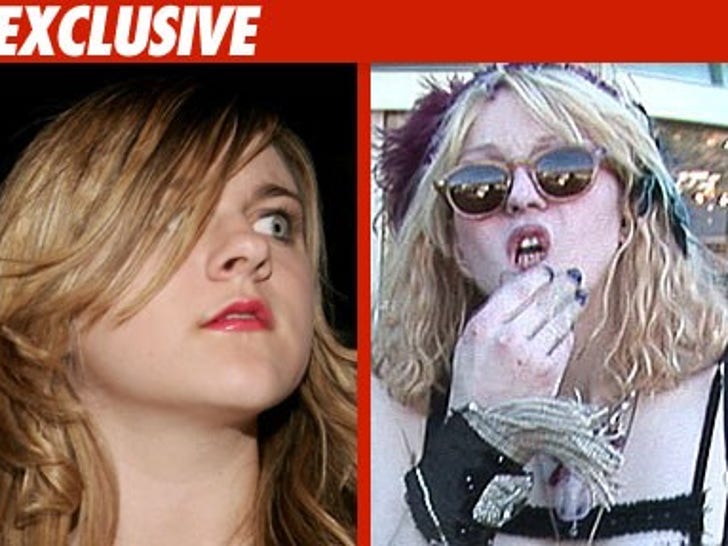 Courtney Love will never have legal control over her daughter again ... TMZ has learned.
Frances Bean Cobain was in downtown L.A. court on Friday, saw the judge in her guardianship case and left with a big smile.
As we first reported, an L.A. County Superior Court Judge granted a request for a guardianship, wrestling parental control away from Courtney because she was considered incapable of taking proper care of her child.
The proceedings were confidential, but guardianship automatically ends when a child turns 18 -- Frances Bean turns 18 on August 18.