Big Ben's Accuser: I Can't Handle the Media Blitz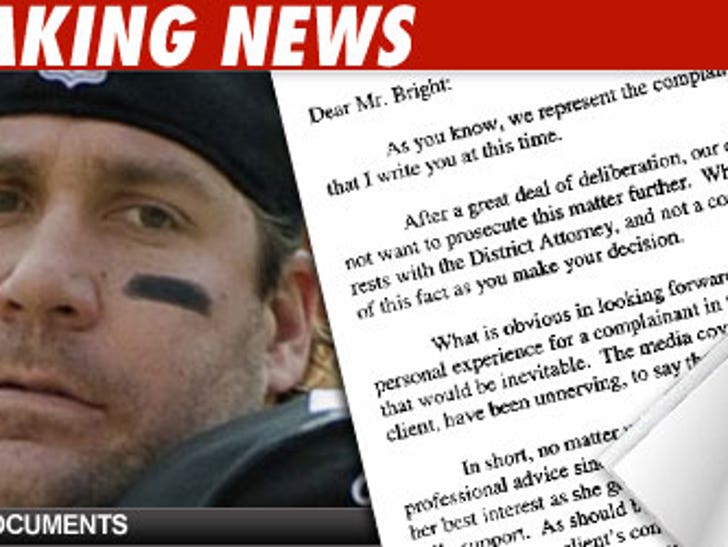 Ben Roethlisberger's accuser urged officials to drop the sexual assault case against the NFL star partly because of the "extraordinary" media attention -- but she's still standing by her story.
The lawyer for the alleged victim sent a letter to District Attorney Fred Bright on March 17, in which he states, "a criminal trial would be a very intrusive personal experience ... given the extraordinary media attention that would be inevitable."
The letter continues, "This decision does not reflect any recanting of our client's complaint, but simply a realistic, personal decision as to what is in her best interests."
Earlier today, the D.A. announced that no criminal charges would be filed against Roethlisberger.