Conan O'Brien - First Pic as a TBS Employee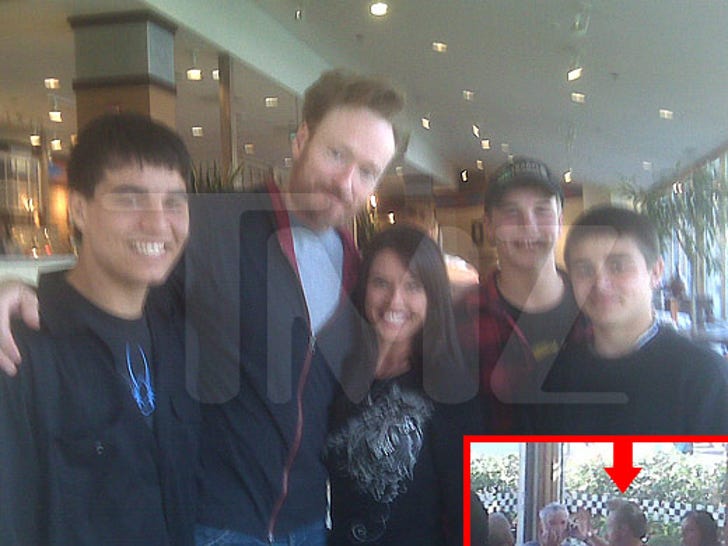 Wondering what Conan O'Brien was up to this morning before the TBS announcement? He was hangin' out at an Oregon hotel preparing for the first night of his comedy tour.
Our food spies say Conan was chowing down on breakfast at his hotel in Eugene just before taking this photo with fans.
The people who snapped the pic say Coco was filming something at the time -- his crew claimed it was for a documentary.
We're told George Lopez did not eat breakfast right after him.