Conan Treats Lopez with Royal Respect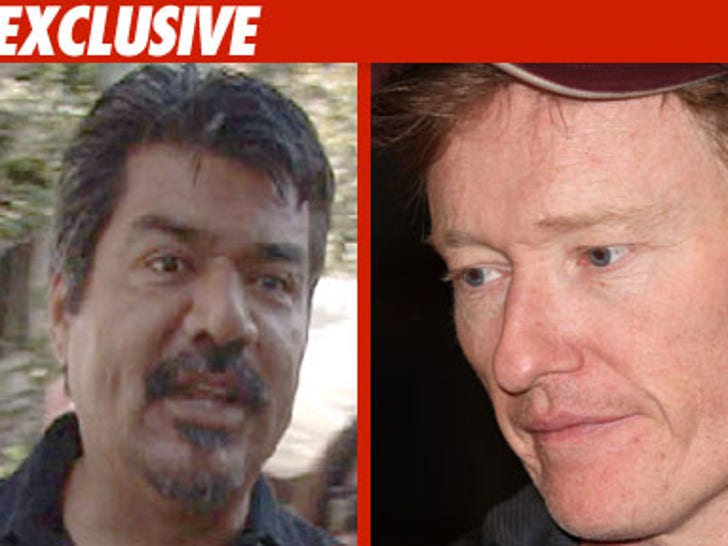 TMZ has learned how the deal went down with Conan O'Brien, George Lopez and TBS, and Conan made it clear -- he didn't want anyone to endure the same shabby treatment he got at NBC.
Sources tell TMZ the idea of bringing Conan to TBS was hatched by Turner's entertainment chief Steve Koonin. We're told Koonin went to George Lopez and said he would only approach Conan if George gave his blessing. We're told George immediately figured out that having Conan as an 11:00 PM lead-in would be nothing short of amazing for a midnight show.
With Lopez on board, we're told Koonin then approached Conan with the idea. Conan's first reaction -- he didn't want to do to someone else what was done to him, referring to NBC's decision to blindside Conan. Koonin told Conan that George had signed off, but Conan wanted to make sure. George then called Conan to reassure him he was on board and thought they would be great partners.
We're told Koonin then began negotiations last week and the deal was done in days, even though the Fox deal was still alive.

As for why Conan chose TBS .... the average age of a "Lopez Tonight" viewer is 33, decades younger than the other late-night shows. TBS is the future ... so thought Conan.
And there's this ... George Lopez is saying, "I totally support Conan's decision ... We'll have the best hair in late night."