NFL Star Chows Down with Video Vixen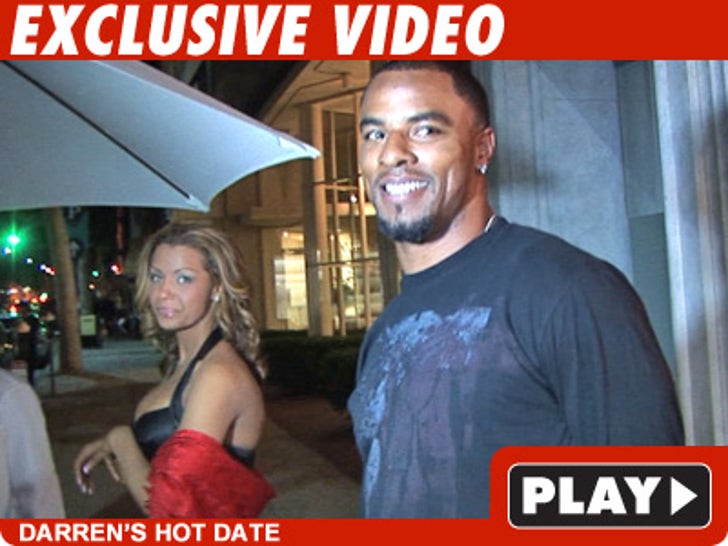 New Orleans Saints badass Darren Sharper hit Mr. Chow for dinner last night -- but everyone seems to be more interested in the hot little dish he brought to the restaurant.
Turns out, Darren shared some noodles with renowned video vixen Dollicia Bryan -- the woman who was rumored to have previously hooked up with Sharper's teammate, Reggie Bush.
During the encounter last night, Sharper had nothing but nice things to say about Reggie -- before driving off with Dollicia.
Sources close to Reggie tell TMZ, Bush never hooked up with Dollicia -- and the whole thing was just a bad rumor.