Bombshell McGee's Three Hour Tour ...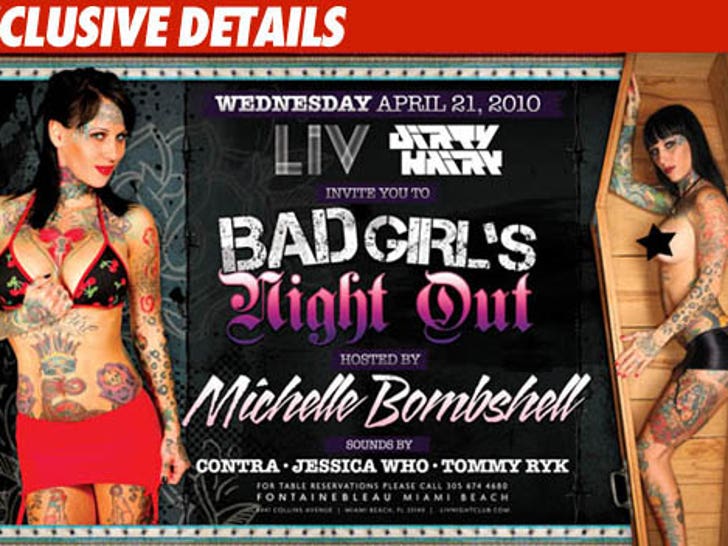 ... A THREE HOUR TOUR!!!

TMZ has learned Michelle "Bombshell" McGee's upcoming club appearance in Miami Beach was canceled just three hours after it was announced -- after the honchos at LIV at the Fontainebleau hotel had second thoughts about a Nazi mistress as its celebrity guest.
Back to the dingy strip club circuit she goes...