'Survivor' Producer's Alleged Mistress - An Armful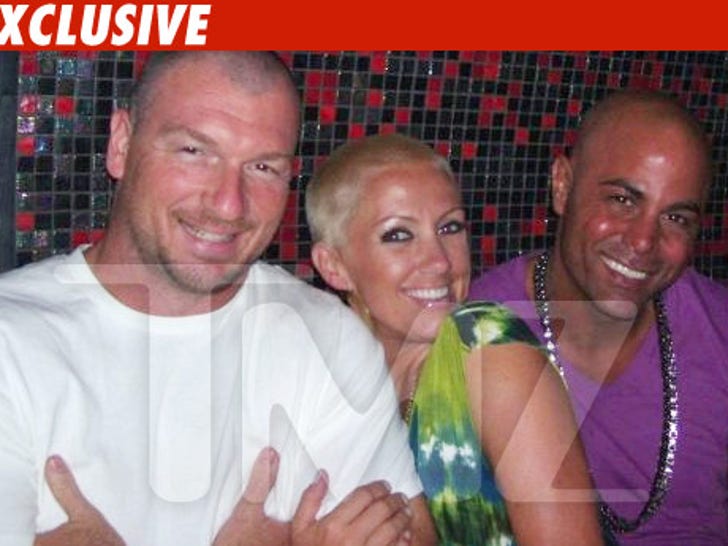 TMZ has obtained a photo of Bruce Beresford-Redman -- the "Survivor" producer whose wife Monica was brutally murdered last week in Mexico -- arm in arm with the woman reported to be his mistress.
Joy Pierce is holding on tight to Beresford-Redman (left) in this photo taken last summer. Multiple sources close to the Beresford-Redmans, and several published reports, have said that Joy and Bruce had an intimate relationship.
We're told Bruce and Joy worked together on the boxing reality show "The Contender" in 2005 ... and a game show for ABC called "Crash Course" last year.
The photo was taken when the pair was out to dinner with "Contender" boxer Tarick Salmaci.
TMZ made several attempts to contact Pierce -- by phone and in person -- but she has not gotten back to us.
Bruce is out of police custody but is barred from leaving Mexico pending results of the forensic investigation into Monica's death.