Courtney Love Sucks ... Dave Navarro's Face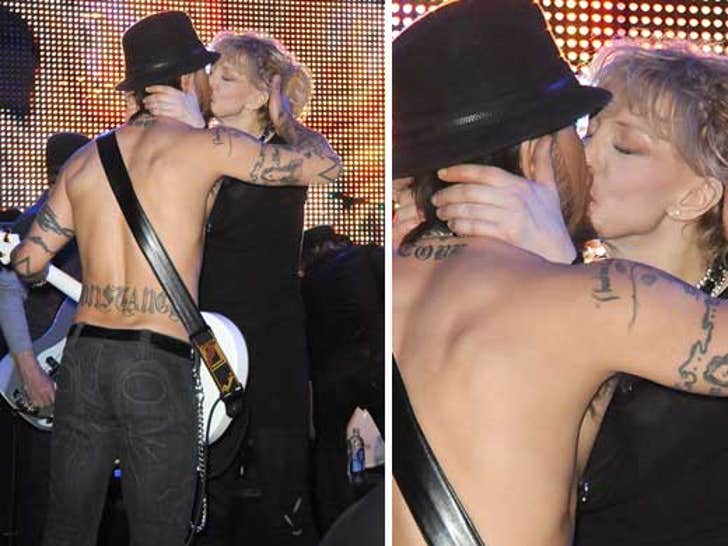 Reassembled rock chick Courtney Love and former Red Hot Chili Pepper Dave Navarro put on quite the performance in Hollywood last night.
After taking the stage at a Camp Freddy show at Hollywood & Highland, Court and Dave proceeded to makeout.
A duet made in grunge, er, nirvana.