Steve-O Goes Nuts for Kate Gosselin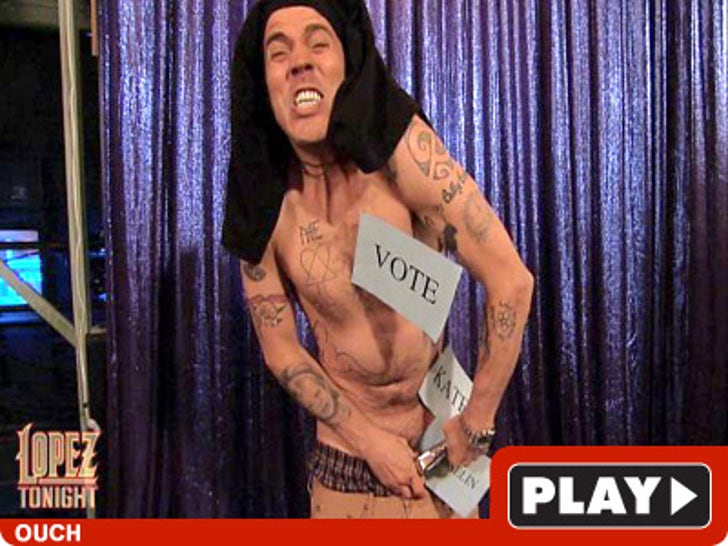 Steve-O so desperately wants to keep Kate Gosselin in the "Dancing with the Stars" ballroom ... that he's willing to sacrifice some ball room of his own.
During a segment on "Lopez Tonight" -- the "Jackass" star decided to show his support for George's "Keep Kate" campaign by stapling a message to his man bag.
"Lopez Tonight" airs tonight at 11PM on TBS.