Snooki & Situation: They Suck ... Face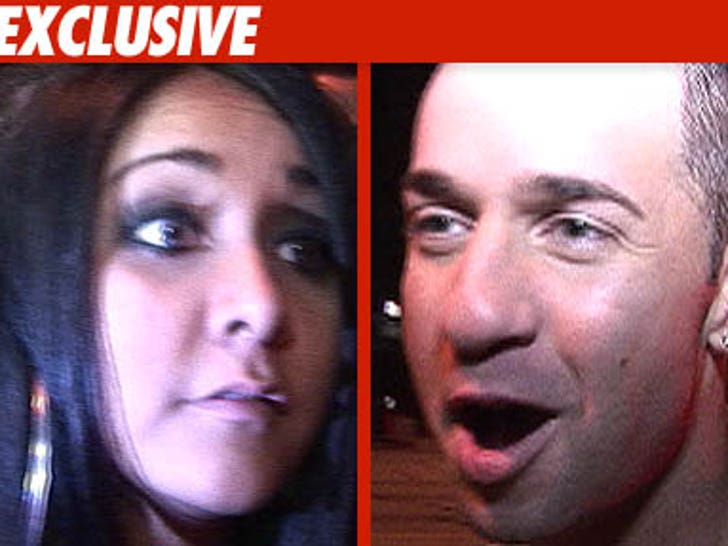 Snooki and The Situation swapped spit Monday night in Miami -- hours after news broke about Snooki's breakup ... and The Situation was spotted playing tonsil hockey with some other girl.
It all went down at Tantra nightclub -- one of the few Miami clubs that hasn't already banned the cast -- but we're told the Snooki-Situation lip-lock was just your standard DFM (dance floor makeout). Not to mention, they've sucked face before -- see Season 1.
No word if either one remembers it this time ... or cares to.