'Bachelor' Bride -- Massive Diamond Uncovered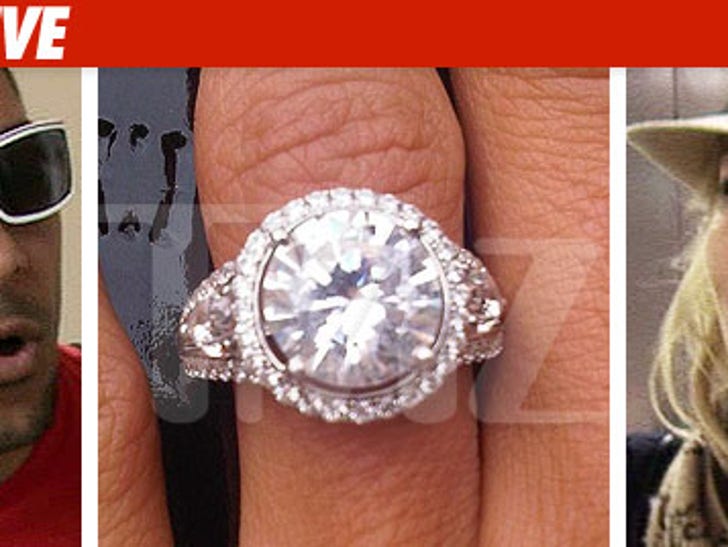 Former "Bachelor" winner Shayne Lamas didn't just get new life partner from her quickie Vegas marriage to blogger Nik Richie -- she also got a fat ass, diamond ring!
TMZ has learned the dude behind TheDIrty.com hooked his new bride up with a post-wedding ring when they got back to L.A. -- a ring that boasted a 5 carat diamond right smack in the center.
We're told the ring -- which Nik bought from Simon G Jewelry -- is valued at more than $100k.