Locklear Crash Scene -- Bad for BMWs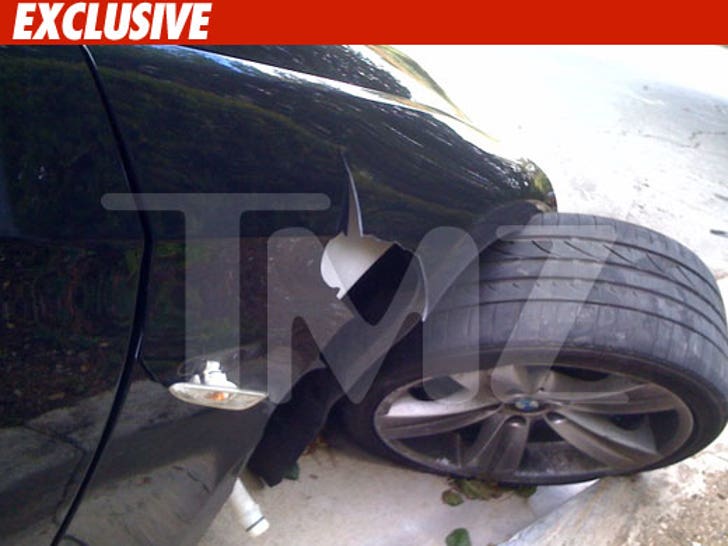 So how's this for coincidence -- we just got a shot of this BMW near Heather Locklear's home in Westlake Village, CA. It has the same damage that Heather's BMW allegedly has -- damage that led to Heather's arrest last Saturday ... but it ain't Heather's car.
Turns out, another guy who lives nearby got into a crash last night and had his BMW towed near his home, around where Heather allegedly plowed into a stop sign last Saturday.
Both Heather's car and the car in this post have the same type of damage -- right wheel well. But the owner of this BMW says it has nothing to do with Heather -- he doesn't even know her.