Michael Lohan's Weird Ultimatum to Lindsay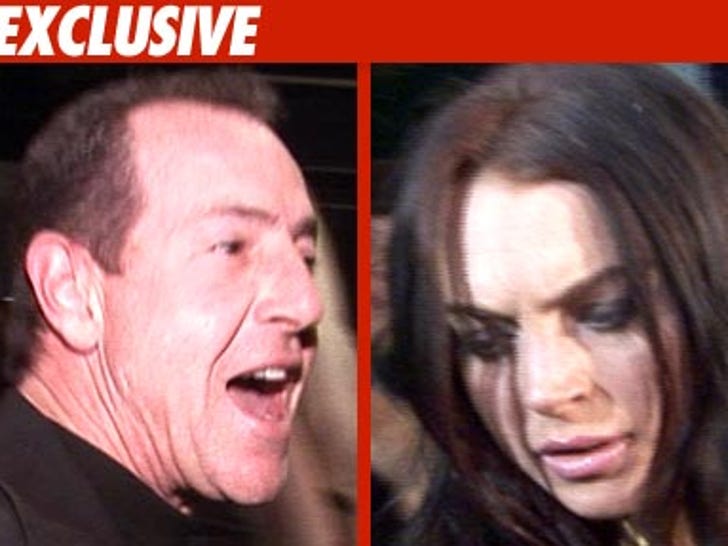 Michael Lohan tells TMZ tomorrow is D-day for Lindsay Lohan -- either meet with him or he's going to court. But the meeting now has a curious string attached.
Michael says he's been communicating with Lindsay since he went on TMZ Live last Thursday -- telling her he will not take legal action to protect Ali from Lindsay nor will he go to court for a Britney-like conservatorship IF she sits down with him face-to-face and hashes things out.
Here's the catch. On TMZ Live, Michael said he wanted to sit with Lindsay and Ali -- just the three of them ... no one else. Now he's telling us he wants to sit with Lindsay and his lawyer. BUZZKILL.
Last Michael told us, he was hiring attorney Lisa Bloom -- a very good, very smart lawyer, and daughter of Gloria Allred. Lisa also just happens to work for an entertainment TV show.
So why suddenly throw a high-profile lawyer in the middle of a father/daughter heart-to-heart? And where's Ali Lohan in all of this?
Will Lindsay meet with Michael? Will Michael go to the L.A. County Department of Children and Family Services to get Ali out of Lindsay's clutches? Will Michael try and become the 2010 version of Jamie Spears by becoming conservator/father of the year? Will Michael leave town? Will Michael go to Hyde tonight?