Jenna Jameson: Tito Lashed Out at Me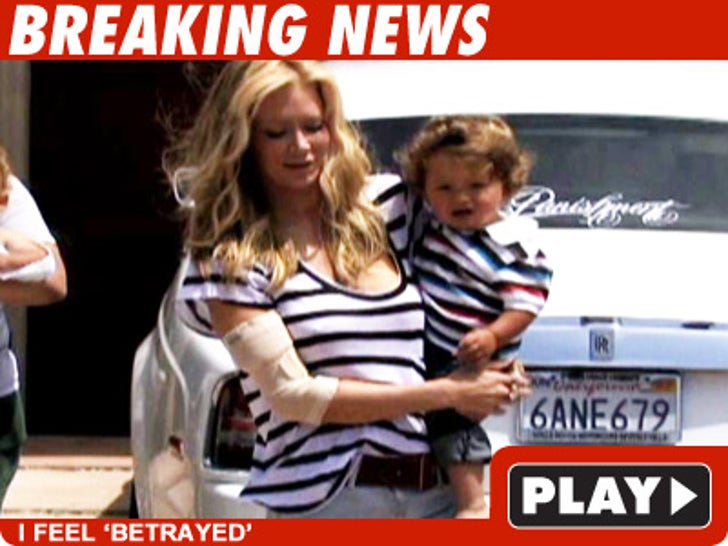 Jenna Jameson says this is the first time her baby daddy Tito Ortiz has laid a hand on her ... but she says it's going to be the last.
Outside of her home in Huntington Beach, we asked Jenna if she was going to file a restraining order against Tito ... her father said it was "already done."
Jenna also said she feels "betrayed" that Tito would "lash out at me" -- but says her two kids are doing fine.