'Pretty Wild' Star: Take Down My Nude Pics!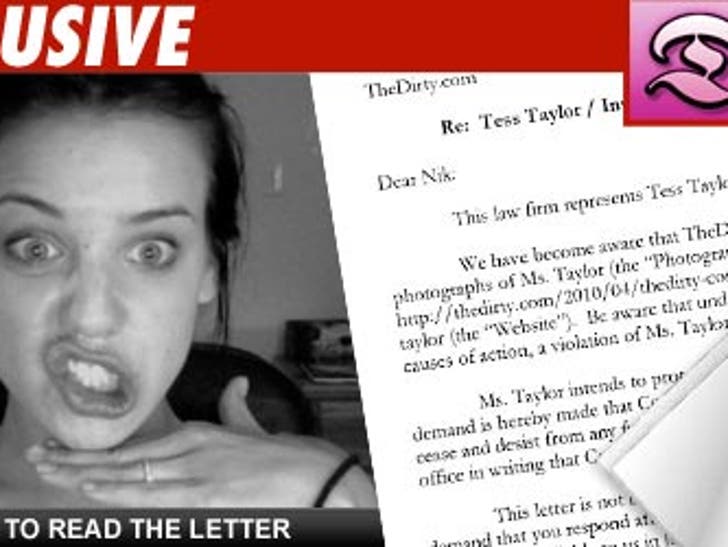 Tess Taylor -- one of the stars of the reality show "Pretty Wild" -- is fighting mad over some nude pics of her that just surfaced on a website ... and now she wants them taken down, or else.
TMZ has obtained a cease and desist letter Taylor's lawyer sent to TheDirty.com, which posted topless pics of Tess holding a giant bong.
In the letter, Taylor's lawyer says the pics were posted "illegally" and violate her privacy ... their legal eagle is threatening legal action against website owner Nik Richie unless he takes down the pics ... stat.