M.I.A. Video Kid -- Blown Off By Shakira
M.I.A. Video Kid
Blown Off By Shakira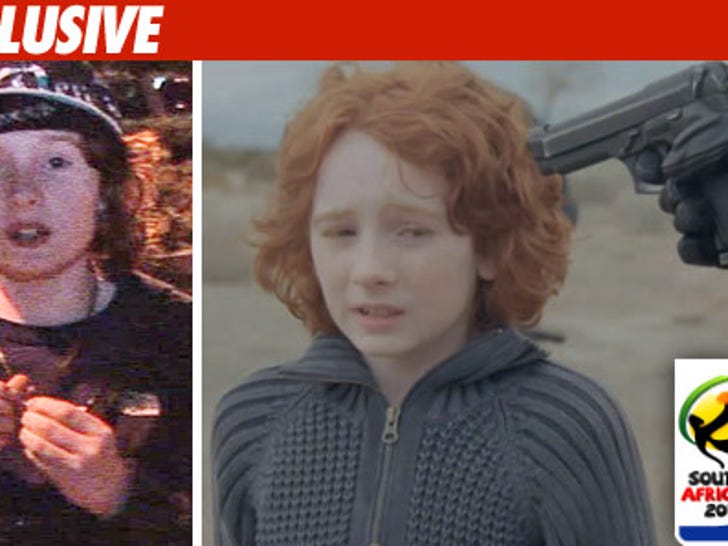 The redheaded kid who was fake-executed in the new M.I.A. music video is paying a dear price for his fake death -- sources say Shakira's people 86'd his close-ups from her new project over the gruesome scene.
Sources tell TMZ Ian Hamrick -- the 12-year-old featured in M.I.A.'s "Born Free" -- was slated for a feature role in Shakira's new video for the song "Waka Waka" -- the official tune of the 2010 World Cup.
We're told Hamrick had already shot several scenes for the Shakira video -- but most of the footage featuring Ian ultimately hit the cutting room floor. As for why he got chopped out -- we're thinking producers don't want World Cup fans thinking about an execution while they're trying to enjoy Shakira.
Sources say Hamrick will still appear in the video .... but only in a crowd shot.
A rep for the production company tells TMZ they're still editing the video and as far as they know, "no extra is featured over another."