Allred Attacks Boreanaz -- He Claims Extortion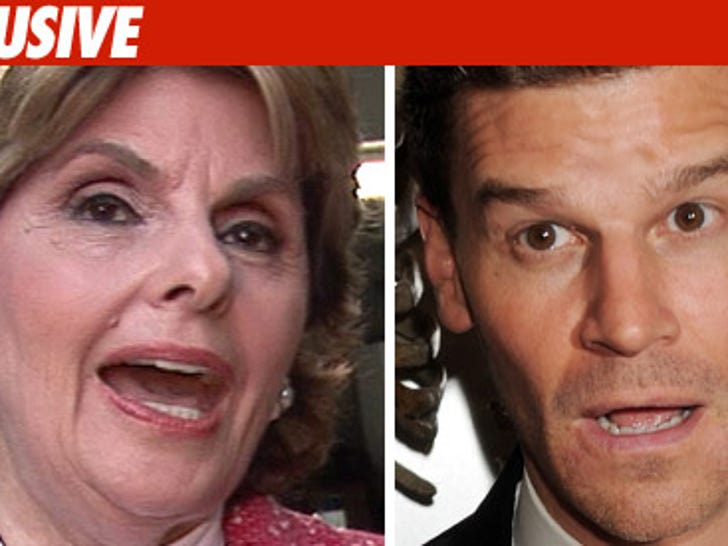 There's a legal pissing contest erupting over TMZ's story yesterday, that attorney Gloria Allred tried to get a 6 figure settlement for a woman who had an affair with David Boreanaz. Now Allred is threatening to blow the lid off the affair, but Boreanaz' lawyer is calling it an extortion attempt.
Allred claims Boreanaz' lawyer -- legal pit bull Marty Singer -- tried contacting the mistress and only then did Allred get involved. Allred says, "We discussed the possible resolution of my client's legal claims against Mr. Boreanaz by mediation." Allred does not say what legal claims the mistress had.
But Singer was more than willing to tell TMZ about Allred's legal claim. He says Allred's claim was that Boreanaz had promised the mistress that she was "exclusive," even though she knew he was married.
As we first reported, the woman had a very short-term liaison with Boreanaz -- 2 or 3 times -- he paid her money but she allegedly kept demanding more, and then threatened to go to the media unless he upped the ante. Boreanaz told the story publicly yesterday, and shut down Allred's claim.
Now Allred says, "My client has not told her story to the press, but now that Mr. Boreanaz is attacking her she has decided to tell the story of their relationship, so that the truth will come out."
Singer tells TMZ, "On April 23, the woman left a very threatening message that she was going to the media, that my client had not given her enough money ... It is true I did leave a message for the woman because of the extortionist threat she left with my client. On Monday, I received a call from Gloria Allred and she told me the woman was looking to get paid at least 6 figures."