Tiger Mistress -- Victim of Stripper Prejudice?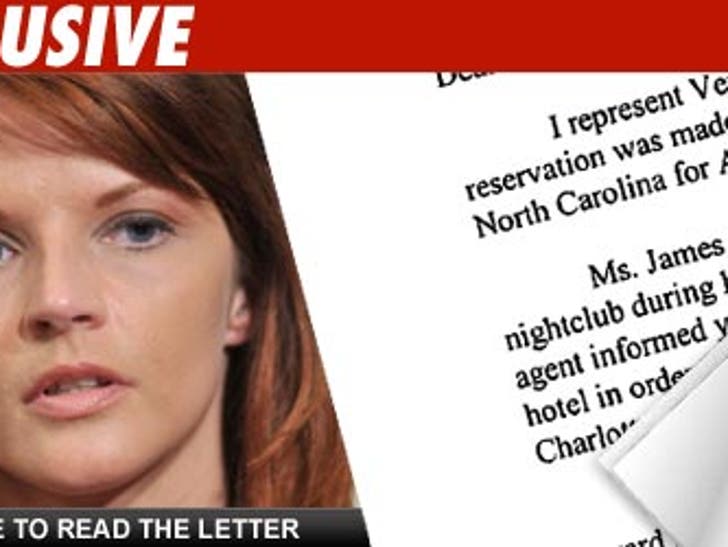 Joslyn James -- the Tiger Woods mistress who wants him to apologize -- now also wants an apology from the swanky Ritz Carlton, claiming she's the victim of stripper discrimination.


TMZ has obtained a letter from the ever-scrappy attorney Gloria Allred, claiming James had booked a room at the Ritz in Charlotte, North Carolina for a three-day stay ending yesterday -- it would have been a place James could have hung her hat and showered after performing at a local strip club.
Imagine James' dismay, Allred says, when she landed in Charlotte "after a long and tiring journey from Los Angeles," only to learn the Ritz had canceled her reservation, the hotel says because of she was a high-profile guest and would attract too much media.
But Allred postulates the real reason for the cancellation might be because Tiger may have been staying at the same hotel. And, Gloria complains, if Tiger was staying there, "...we are appalled to think that you might have chosen to accommodate a rich, famous golfer who has admitted lying to his wife ... over a woman whose heart he has broken ..."
Allred wants the hotel to conduct a full investigation.
UPDATE: A rep for the hotel tells TMZ, "We are reviewing the matters raised in the letter we received from Gloria Allred regarding her client Veronika Siwik-Daniels aka Joslyn James, and will respond directly to Ms. Allred."