Frank McCourt Antes Up Support for Jamie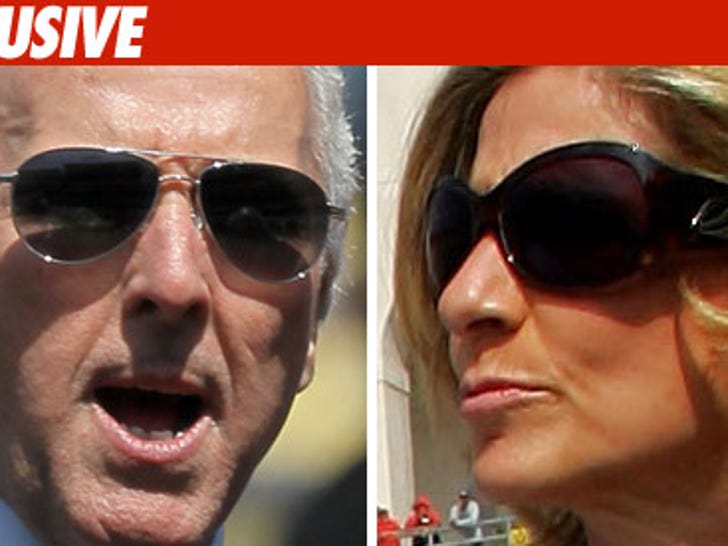 L.A. Dodgers owner Frank McCourt has been ordered to pay Jamie McCourt $225,000 in temporary spousal support, and Frank has also been ordered to pay $412,159 a month for the mortgages for the couple's various properties ... TMZ has learned.
Jamie McCourt had asked for nearly a million bucks a month in support, but Judge Scott Gordon shot down her claim for $444,000 in perks -- which she called "monthly prerequisites" which she received while she was CEO of the Dodgers. Nevertheless, Frank was ordered to pay half a mil a month more than he offered.
Frank was ordered to make the payments to Jamie retro to last December ... which means he needs to cut a gigantic check -- approximately $2.8 million.

And get this ... Jamie says she's on the hook for $8.26 million in attorney's fees and wanted Frank to pay. Instead, the judge ruled that the couple must sell their Cabo San Lucas home -- valued at $7 million -- and Jamie can use her half for lawyer's costs. The judge wants more info before he decides if Jamie should get more from Frank in the attorney's fees department.
And the judge said this ... the couple has not paid any federal or state income taxes since 2004. A source connected with the couple tells TMZ no taxes were owed during that period because of previous losses and real estate depreciation.