E*TRADE Files Motion to Dismiss Lindsay Lohan Lawsuit
E*TRADE Files Motion
to Dismiss Lohan Lawsuit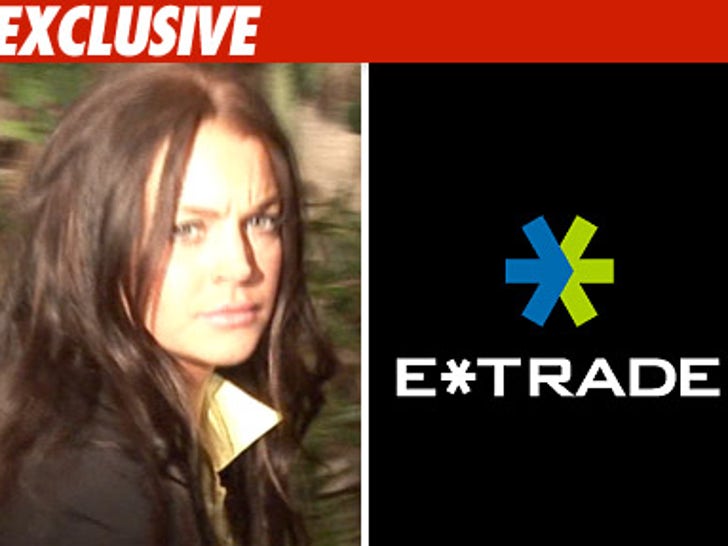 Lindsay Lohan's lawsuit against E*TRADE is bogus ... so says the financial services company -- and it wants the case dismissed, stat.
Lohan filed a lawsuit back in March ... claiming E*TRADE sullied her good name by characterizing a baby named Lindsay as a "milkaholic" in its
TMZ has learned E*TRADE filed a motion to dismiss the case. In the motion, E*TRADE calls Lindsay's claims "meritless." Lindsay's lawyer tells TMZ, "We believe in the
merits of the lawsuit and will be defending it vigorously."
The parties are due back in court next month. Lindsay is due back in court May 20 in her DUI probation case. What happens in May could affect what happens in June. Just sayin' ...