Lindsay Lohan -- Worry-Free in NYC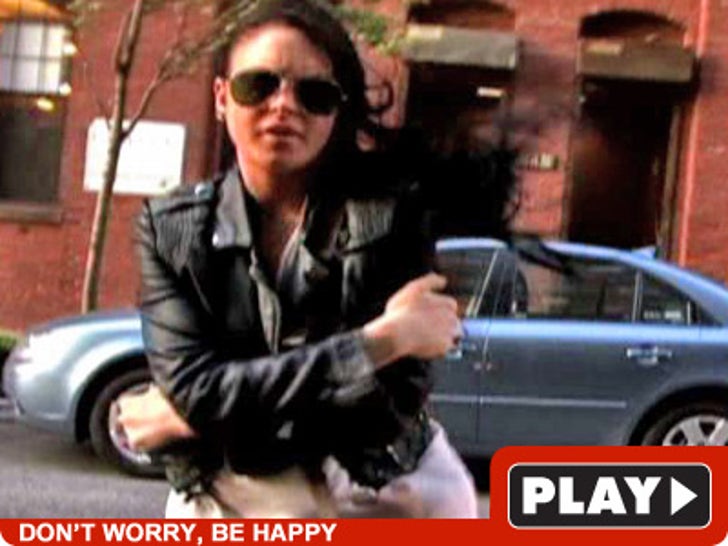 Lindsay Lohan may be heading to jail in a little more than a week, but it bothers her none.
"Not at all," Lindsay said this weekend in NYC, when asked if she was worried about going to jail.
TMZ broke the story Lindsay has violated her probation by not attending her alcohol ed courses per
the judge.
As we have previously reported, Lindsay is almost certainly jail bound after her probation hearing on May 20.