Larry King: 'The Story Is Never Over'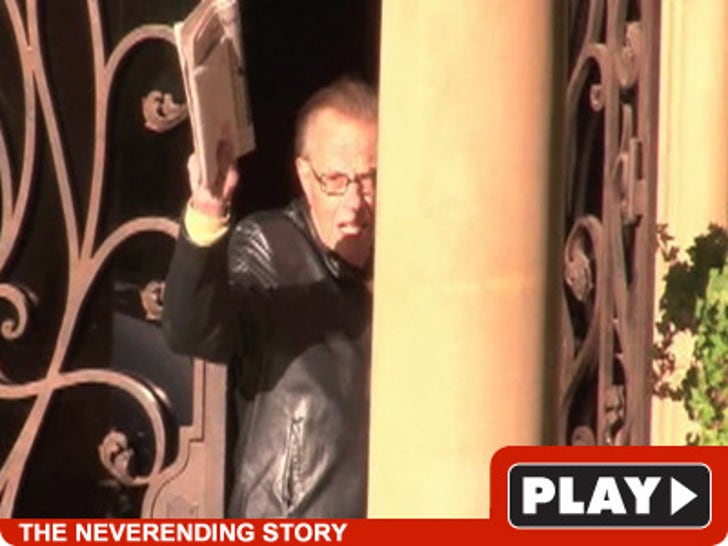 Hours after Larry King moved back in with his wife Shawn Southwick, the Casanova of cable news was already delivering a cryptic message about the future of his marriage -- "The story is never over."
An interesting thing to say -- considering King had spent the past 3 weeks shacked up at a nearby hotel, after he and his wife had each filed divorce papers.
But today, Larry's reps have announced that the divorce is off and that they still "love" each other very much.